Produce, supply and install golf areas with over 22,000 sqm of artificial grass. This project requires a very professional and sophisticated work outcome. It is located on the largest saline water station in the Middle East, (Al-Jubail SWCC).
Produce, supply and install golf grass with highest standards. The nature of the ground should have ups and downs and small curvy hills. This is to create a very challengable and realistic golf environment for golf professional players.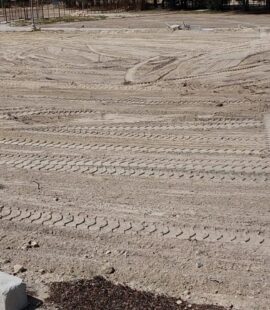 The nature of the ground was very sandy and not solid enough to apply AG. Moreover, the ground has to be solid in order to be able to install the grass. Therefore, there are four options to solve this issue:
1. Compacted soils with Sub-Base or Base Course.
2. Asphalt.
3. Concrete.
4. Marble or interlock.
The most suitable option of this project is to compact sub-base soil and add one layer of concrete. Maintaining the curves and small hills on the ground with concrete was also a challenging point. At the end, the project was submitted successfully and with satisfaction.